How Resolving Base Board Problems can be Simple
What does NeatHeat do for you when you're looking at resolving base board problems?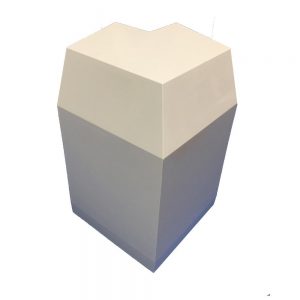 Everyone has to spend a period of time working on taking care of their living space, whether they're owning or renting. A lot of it is simple cosmetics, such as cleaning and keeping things in good shape, but for homeowners it gets pretty complicated.
Homeowners spend a lot of their free time taking care of their residence, whether they're repainting parts of the house so it looks good or repairing the lights in the house. Some of these tasks are a lot more time consuming than others, which is why homeowners end up hiring contractors in some instances.
Hiring contractors can be useful when you don't have time or the renovation is simply too complicated; after all, you want the renovation to be as good as possible so it lasts as long as possible. However, contractors are fairly expensive so you've got to balance between doing the reworks yourself or hiring a contractor.
Either way, as long as you get a good, effective renovation in your home it'll save you a lot of time and money in the long run. But what happens when the renovation is time consuming and doesn't last long no matter what you do?
Why is it Tough Resolving Base Board Problems?
Homeowners and contractors alike struggle dealing with their base board because it's one of the few renovations that can take a lot of time to complete but, because of the constant oxidation of the heaters it doesn't last long.
Most homes use these hot water heaters which produce energy through a heating element that lines the wall along the floors in most rooms in the home. The problem is that these elements are dangerous and hot to the touch, so the elements are protected by metal base board parts bolted to the wall.
The issue with this is that metal parts constantly conducting heat are going to oxidize very quickly, so they constantly need to be reworked. This wouldn't be an issue if base board was easy to clean, but between the parts being attached to the wall and the sheer volume, it can be time consuming.
Plus, scrubbing rust off of metal base board takes time, and if the base board gets dented or scratched, removing those is even more time-consuming.
Using NeatHeat to Fix your Issues with Base Board
Luckily, there's an easier solution that can help you with resolving base board problems. Using NeatHeat covers means that instead of physically altering the base board, you snap a cover over the existing base board, even if parts are damaged or missing.
In fact, using NeatHeat means that you don't need all of the parts: as long as you've got clips under the element and the back plate, NeatHeat covers snap right over, effectively replacing your base board. NeatHeat covers don't have the same issues as standard base board since they are made of a composite polymer.
Composite polymer means they won't rust, chip, or dent, and the use of titanium dioxide means they won't yellow or fade in color over time. The covers are also thermally conditioned, so they won't melt or offset gas well below the operating temperatures of the home.
NeatHeat covers make resolving base board problems simple because they snap right on and are easy to maintain over time as they can be easy to clean. Plus, they add a sleek new look to your base board, improving the look of your home.
For more about resolving base board problems using NeatHeat's covers, click here.