Why you should get Covers for your Baseboard from NeatHeat
The advantages of NeatHeat: a look at why you should get covers for your baseboard.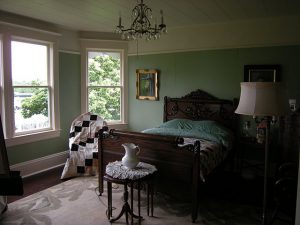 When it comes to redoing your home, the bottom line is that it's going to cost you quite a bit of money and you want to minimize that as much as possible. Sometimes this can be easier said than done, especially because some renovations are either expensive or they just don't have much longevity to them.
Nothing's more frustrating than putting all sorts of time and work into redoing some part of your house, only to have to do that work again within a short period of time. Most home owners look for alternatives to dealing with these kinds of renovations; they need a way to cut expenses on their home and get their home looking good for as long as possible.
A very common example home owners with hydronic heating deal with is the baseboard heaters, because they tend to take quite a beating very fast and there's no real easy way to do the renovations.
Hydronic baseboard parts are made of sharp metal and tend to rust, get dented, and just get disgusting overall very quickly, meaning any renovations you do tend to be a moot point. However, it takes quite a bit of time to take apart every individual piece of baseboard to repaint and/or clean anyhow, and baseboard lines the walls of most rooms in a home so this can be fairly time-consuming.
The Advantages of Covers for your Baseboard
Homeowners need a good way to deal with their baseboard so they can get a more permanent renovation, and this is generally where baseboard covers come into play. Many homeowners want to know why you should get covers for your baseboard and how they can really be a benefit.
With a cover on your baseboard, you don't have to worry about the rust and denting that tends to happen to your baseboard and you can maintain your cover instead, which can be much easier depending on the cover.
Whatever company you go to for your baseboard cover needs to be worth it for you; you want a cover that's easy to maintain, cost-effective, and looks good for your baseboard. The answer comes through NeatHeat, a company that specially designs baseboard covers that will act as the perfect renovation for your hydronic baseboard heaters.
Why you Should get Covers for your Baseboard from NeatHeat
Many residence owners want to know why you should get covers for your baseboard through NeatHeat, and the answer is that NeatHeat's product is ideal in just about every way. Their covers are made of a composite polymer so they're never going to rust, chip, or dent, and they are specially designed to never yellow or fade in color.
Plus, their continuous white color does not show scratches easily, making them much more visually appealing overall. They're very easy to install and maintain as they can just snap on, and all of the parts can easily be cut with a hack saw or chop saw or extended using a splice plate.
Over time, if you decide you want to repaint your baseboard covers you just pop them off and spray paint them using any paint for composite polymers, and they can be cleaned easily using household cleaning products.
They're easy to install, simple to maintain, and last a very long time versus your baseboard heaters, which will get disgusting very quickly.
Plus, the baseboard covers from NeatHeat are designed as an insulator to not absorb heat and rather provide it via convection through your house, making it a better alternative for heat flow versus your baseboard. To learn more about why you should get covers for your baseboard from NeatHeat, click here.