Why Should you use Baseboard Covers in your House?
What are the advantages to a cover versus redoing your baseboard? Why should you use baseboard covers?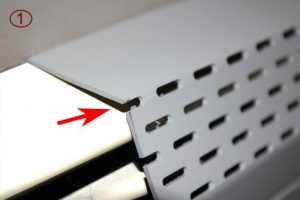 Homeowners always need some kind of solution to getting their home looking great, from hiring contractors to rolling up their sleeves and doing the work themselves. This is always easier said than done, especially when you've only got limited time to get the work done and there's always some kind of house work to be done.
Homes have a lot of maintenance required, both interior and exterior, and a lot of the work is pretty time consuming and pricey. The advantage is that if you get it done right, you don't have to worry about redoing the work for a while, and a good renovation can last a long time and look great.
It's incredibly advantageous to have the most valuable property you own look good for both fiscal and personal reasons, but you can't always get great renovations to work out. For instance, baseboard heaters exist all over most rooms in a home, and they tend to always look bad.
What are the Problems with Hot Water Heaters?
Most homeowners have hot water heaters, which produce the heating energy through metal baseboard heaters that line the walls along the floors in most rooms in a home. Baseboard heating systems are easy to bump into with furniture, kick, and damage in a host of ways, producing dents and scratches that aren't easy to get rid of.
In addition, metal heaters absorb a lot of heating energy when getting a room warmed, so they're guaranteed to oxidize within a few short months. When baseboard heaters get rusty and disgusting, you've got to renovate them, which means you take apart every strip of baseboard, piece by piece, and clean each and every part before putting it all back together.
Rust doesn't come off of metal easy unfortunately, and dents and scratches are even more difficult to get rid of. This is why should you use baseboard covers: renovating baseboard heaters physically is not an easy process and ends up consuming a lot of time to not produce much in terms of end results.
So instead of renovating baseboard heaters to just redo the work later, you pop a cover over the existing baseboard and save yourself a lot of time and money. But which cover do you buy?
Why Should you use Baseboard Covers for NeatHeat?
After all, you want something that is easy to use, looks good, and can be maintained a lot more effectively versus the baseboard heaters. This is why NeatHeat is so great to use; NeatHeat's baseboard covers pop right on over the existing baseboard, even if parts are damaged or missing, meaning they replace the metal parts on a baseboard.
In addition, they can easily be cleaned or repainted because they are made of a composite polymer, so household products get the job done. Since the covers are composite polymer, they do not rust, chip, or dent, and they have been designed from standard polymers to not yellow or fade in color over time.
They've also been thermally conditioned to not melt or offset heat well below the standard operating temperatures of the house.
Homeowners are curious as to why should you use baseboard covers, and NeatHeat answers all the questions and make your life much simpler. To learn more about why NeatHeat is the best cover to put in your home, click here.