The Advantage to Using Heat Covers
How can using heat covers make a homeowner's residence look amazing again?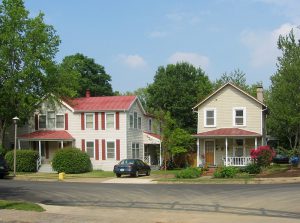 Homeowners oftentimes consider baseboard heaters as the most underrated renovation task in the home, because they oftentimes go unnoticed, take a lot of damage, and are not easy to renovate. Most homes have hot water heaters, which produce energy through the heating elements covered up with the metal baseboard.
The baseboard heaters line the bottom corners of most rooms in a home, which means they are incredibly easy to miss when it comes to cleaning. Many homeowners have moved furniture around and damaged their heaters, missed sections of heaters that get clogged with dust, and overall end up letting most of their heaters get to a point where they need a serious cleaning.
Unfortunately, it does not take long for your baseboard heaters to reach a point where they need to be redone. Since they produce so much energy constantly, baseboard heaters pull in quite a bit of dust and oxidize incredibly fast.
How to Accomplish Baseboard Renovations
This is a tough renovation to accomplish for a host of reasons, but mainly because the baseboard heaters take a lot of time to redo and do not end up looking good for long before needing to be renovated again. Homeowners need a better solution than constantly redoing their baseboard heaters, which is why using heat covers has become such a popular alternative.
It can be incredibly inexpensive to simply pop a cover over the original baseboard heaters, and it saves you quite a bit of time as well. However, a good cover must be incredibly easy to install, easy to maintain, and must look much better than your original baseboard heaters.
Getting the best heater covers is important for homeowners, which is where NeatHeat comes into play, saving you money and making your life much easier. Using heat covers from NeatHeat means you get a cover with a fresh new look that is easy to install and will look good for a long time.
Using Heat Covers from NeatHeat
NeatHeat's covers are made up of a specially designed polymer to avoid rusting, chips, dents, yellowing, and fading in color. They do not absorb heat, instead acting as a thermal insulator and providing heat via convection instead of conduction, which is the better way to provide heat to your home.
NeatHeat covers will not melt or offset gas well below the operating temperatures of a home, and they can even act as a replacement for the front plate of your baseboard heater. In fact, all you need is the top plate and clips on the bottom, and all of the NeatHeat parts will snap right on.
Using heat covers has never been easier with NeatHeat, which is incredibly simple to use and all of the parts are designed to be convenient. The six foot and four foot piece can either be cut using a hack saw or chop saw or extended using a splice plate, and an inside corner and left or right end cap keeps the pieces firmly in place over the existing baseboard.
If the floor's been installed after the baseboard the bottoms of the end caps can be scored and snapped off, meaning NeatHeat is incredibly easy for installation.
In addition, NeatHeat covers can be maintained over time easily, as all of the pieces can be painted in minutes using spray paint or cleaned in seconds using household cleaners. To learn more about how using heat covers from NeatHeat can be beneficial, click here.