Using a Heating Cover to Spice up your Home
How can using a heating cover be the most efficient way to renovate your baseboard heaters?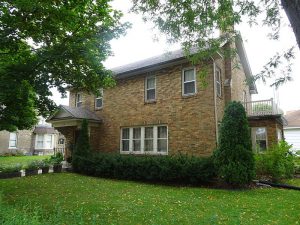 As a homeowner, you want your residence to look pristine 24/7, but that's no easy feat to accomplish considering the lack of free time you have. To keep paying for your home, odds are you're spending quite a bit of your time working, which means you've got to use your weekends and free time to accomplish home work.
Many homeowners use their weekends to clean, repaint, do garden work, and other odd and ends jobs, some of which are more complicated than others. For instance, redoing the tiling and flooring in a home is a task that generally requires a specialist in the field, but if you've got the ability to do it yourself efficiency, it can save you a lot of money.
Whether you spend money hiring someone to do the work or you take the time to do it yourself, the expected end result is the same: you get a renovation that makes your home look good and lasts as long as possible.
The longevity of your renovation is especially important, which is why it's common for homeowners to just hire someone else so they don't get a subpar job completed. However, some renovations just aren't going to last a very long time, primarily renovations for your baseboard heaters.
The Frustrations of Dealing with a Hot Water Heater
Many a homeowner has a hot water heater system in place and gets incredibly frustrated by the fact that the baseboard gets incredibly disgusting fast and is tedious and frustrating to clean. To get your baseboard cleaned you've got to take apart the entire system, piece by piece, and clean them all off before putting them back together.
Considering the average home has hundreds of feet of baseboard in their home and damage like rust and dents and scratches are not easy to clean, baseboard rework can take an entire weekend. Since a heater produces so much energy so quickly and the heaters are made of metal, they're guaranteed to oxidize incredibly fast.
Homeowners get very frustrated when trying to rework their baseboard heater, which is why using a heating cover can be the optimal solution. When it comes to NeatHeat, using a heating cover is incredibly easy and cost efficient because the cover is designed to be quick and easy to work with.
Using a Heating Cover from NeatHeat
NeatHeat's covers are made of a composite polymer, meaning they do not rust, chip, or dent, and they have been designed with titanium dioxide to never yellow or fade in color over time. In addition, NeatHeat's covers have been thermally conditioned to not melt or offset gas well below the operating temperature of the home.
Using a heating cover from NeatHeat means that you can install the covers in a snap, whether you have a fully built up baseboard heater system or if you're missing a part like the front plate. All you need to do is cut the long pieces using a hack or chop saw or extend short pieces with a splice plate, install the pieces on, and add the end caps and inside corners for the finishing touch.
The end caps can be scored and snapped if the floor is too high for the end caps or for the baseboard with piping attached, making the installation process convenient.
Maintenance is as easy as household cleaners as well, making your life simple. To learn more about using a heating cover, click here.