Three Reasons Why you Should get Baseboard Covers
The advantages to NeatHeat: a look at why you should get baseboard covers in your home.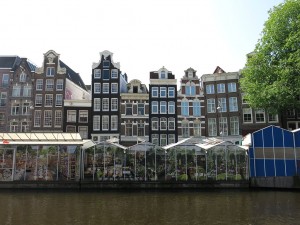 Many homeowners struggle with getting their home renovations done, mainly because some of them end up being much more costly than others. In addition, it can take quite a bit of time to accomplish home renovations, and it is frustrating when renovations are costly, take a long time, and need to be done frequently.
Case in point is dealing with your home's baseboard, which always becomes a frustrating renovation to deal with. When it comes to your home interior, the baseboard tends to add or detract from the look of any room, and this can be quite difficult to manage.
With baseboard, it's always a task to take apart all of the parts for each strip of baseboard, and then you have to set about cleaning, repainting, or replacing each individual part. It can take time to get the parts cleaned well or repainted well, and replacing them will end up costing you quite a bit of money.
Either way, you end up taking a lot of time or money just to accomplish a renovation that won't last you very long anyways. Within a few months, your baseboard will get rusted and scratched and filthy again and you'll have to get to work with renovating the baseboard.
Why you should get Baseboard Covers through NeatHeat
This can be made much simpler using NeatHeat, a type of baseboard cover that you can use versus trying to redo your baseboard. With a baseboard cover, you don't have to worry about constantly redoing your ugly baseboard and can simply install a cover that is much easier to maintain and provides a better look for your home.
There are many reasons why you should get baseboard covers from a company like NeatHeat, which aims to provide the best possible cover for you to use. Their baseboard covers are made of a composite polymer, meaning they will never rust, chip, or dent.
In addition, they are made with titanium dioxide so they will never yellow or fade in color, and their continuous white color means they will not show scratches easily. The covers are extremely easy to install and can attach and detach almost instantly, and because they are an insulator they will not absorb heat or melt or offset gas below 300 degrees.
NeatHeat as your Home's Baseboard Cover
Another reason why you should get baseboard covers from NeatHeat is that they can be easily maintained in your house over time, whether they need to be cleaned or repainted. All of the parts can be easily removed, meaning you can pop off the covers and spray them with any spray paint used for polymers or clean them with standard cleaning supplies easily.
This makes your life much easier, as you can install the parts almost instantly and you can keep them maintained for a very long period of time easily. There are many reasons why you should get baseboard covers from NeatHeat, but the biggest advantage is that you can get a permanent renovation at the lowest cost.
Constantly redoing your renovations will take you both time and money, and with NeatHeat you pay a little less than what you would to replace your hydronic baseboard. With NeatHeat, you save quite a bit of money in the long run and also end up saving a lot of time in your renovations.
You don't have to constantly struggle with taking apart your baseboard or taking the time to renovate the parts; instead, you can snap on NeatHeat covers and your problem is solved. To learn more about why you should get baseboard covers from NeatHeat, click here.