How NeatHeat Solves Slant Fin Baseboard Heat Problems
What are the benefits of using covers from NeatHeat for your slant fin baseboard heat system?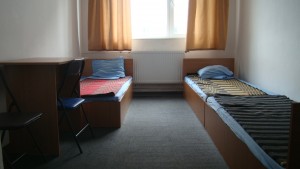 One of the biggest issues with a home renovation is dealing with the baseboard heating system, as it costs you both money and time. When you renovate your home, you want the work you do to last a long time but not cost you a lot of money and time to accomplish.
You want to be able to pay for a renovation that lasts a long time but doesn't take much work, but this generally isn't the case with baseboard. The slant fin baseboard heat system gets very disgusting and rusted fast, and fixing this issue takes a lot of time and is normally a moot point.
You can pay to replace the parts, repaint the parts, or clean them, but no matter what, it's guaranteed to take you quite a bit of time.
You have to take apart each side of baseboard on each wall throughout your home and get to work either redoing the baseboard parts or dishing out the money to replace them.
What are the Benefits of Baseboard Covers?
The frustration is that redoing your baseboard doesn't always end up with quality work, and it won't take long for the baseboard to look disgusting again. Renovations are always a hassle for slant fin baseboard heat systems, which is why alternatives can be so useful.
For example, using baseboard covers for slant fin baseboard heat can be much more inexpensive and also very easy to maintain versus dealing with maintaining the baseboard itself.
Plus, a good baseboard cover can act as a replacement for the front plate while lasting much longer and looking better than standard slant fin baseboard heat systems. However, you need the right baseboard cover to get the job done; not just any cover will do the job.
It needs to last longer, be easy to install and uninstall, and effectively act as a cover permanently. With NeatHeat baseboard covers, your problems with slant fin baseboard heat are easily solved.
The Benefits of NeatHeat for Slant Fin Baseboard Heat
NeatHeat covers are extremely easy to use in your home, no matter what the issue and the renovations are quick and easy. NeatHeat covers are made of a composite polymer, making them useful for a host of reasons.
This means the cover will not rust, chip, or dent, and the titanium dioxide used makes sure they will never yellow or fade in color. The cover's continuous white color means it will not show scratches easily, but it's also easily paintable as well.
Any spray paint found at your average hardware store for polymers will do the trick, and you don't need to use primer or do anything other than spray the covers and reinstall them.
What can NeatHeat do for You?
All NeatHeat parts can be installed and uninstalled with a snap, meaning you can deal with your baseboard problem almost instantly.
All of the NeatHeat parts can be easily maintained using household products, with cleaning products easily taking care of anything on your cover and chop saws and hack saws easily cutting pieces that are too long.
Dealing with your slant fin baseboard heat can be quite a struggle, but using NeatHeat covers solves the problem in such a way that's inexpensive, fast, and acts as a very permanent renovation.
Plus, maintaining your NeatHeat is so simple that you don't have to worry about redoing your baseboard, and can be installed with or without the baseboard's front plate. To learn more about the benefits of NeatHeat when dealing with your slant fin baseboard heat, click here.