What is the Advantage of Good Slant Fin Baseboard Covers?
How can slant fin baseboard covers improve renovation and add to the look of your home or office?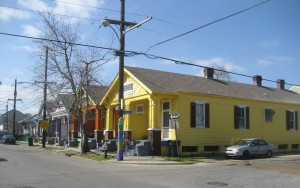 Whether you own your house or have an office or rent out a building to someone else, chances are you own at least one piece of real estate. The fact of the matter is, real estate always requires constant work to keep in tip-top shape, and you want your property to stay in the best possible shape.
Whether you're renting out a building and need to get new clients or are selling your home or just want the office to look good, you'll probably have to drop a lot of money to get your building in good condition.
No matter what, the building you own will deteriorate over time, which is why good, long-standing renovations can be quite an asset for you in the long run. For example, you wouldn't want to paint your residence interior, only for it to look subpar and need a redoing within a year.
You want the upkeep of the house to be both efficient and permanent, and that can be tough to do with factors like hydronic baseboard heat. Hot water baseboard lines most of the walls and corners in rooms in a building, and they tend to get very disgusting quickly.
They accumulate rust, dirt, and grime, and they also tend to be dangerous for younger children to be around as well. To make matters worse, they're generally not an easy fix: it takes time and work to clean them or paint them, and usually it won't last long before needing another cleaning.
Solving your Issues with Baseboard
Sometimes, baseboard gets so bad so fast that residence owners have to take out all of the baseboard pieces and buy a whole new set of baseboard, but even then they don't get a long-lasting renovation.
You need a way to renovate your Slant Fin baseboard without having to worry about redoing it within a short period of time, which is why slant fin baseboard covers have such potential as a home renovation. Instead of worrying about how your baseboard constantly looks disgusting, you simply acquire an easy-install cover to provide a better look to your home or office.
Plus, a cover is much easier to clean versus baseboard because you can just detach the cover and do anything necessary to keep the cover in good shape. This is a much more effective option versus having to strip your baseboard pieces and get to work on painting them.
However, getting slant fin baseboard covers to set up an entire home can be costly, so you want to make sure the cover you get really does pay off for you in the long run.
The Advantages to NeatHeat Slant Fin Baseboard Covers
Enter NeatHeat's Slant Fin baseboard covers, made of a composite polymer and designed to be both a permanent fix for your baseboard and ridiculously easy to maintain.
With NeatHeat, you get a polymer cover, so you don't worry about rust, and they are designed to never chip, dent, or fade in color. They're also easily paintable and very easy to install or uninstall if they ever need clean.
Any household products will almost instantly take off anything that gets on the covers, and pieces that are too short can be extended with a splice plate and long pieces can be cut with a hack saw or chop saw.
NeatHeat slant fin baseboard covers are designed specifically to make your life easier when it comes to dealing with your baseboard; you just snap on the covers and you really don't have to worry about dropping money on renovations again.
To learn more about NeatHeat's slant fin baseboard covers, click here.