Is the Slant Fin Baseboard Covers Price Reasonable through NeatHeat?
Where can you pay the best slant fin baseboard covers price, and what's the advantage of baseboard covers?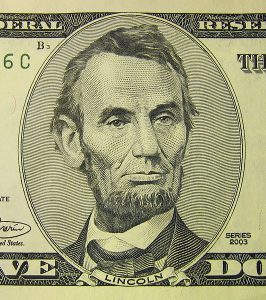 When it comes to your baseboard, even a professional gasfitter will tell you what a headache it is to redo your baseboard system for decorative appeal. It's no secret that hydronic baseboard tends to have a more outdated look to it, and when they get dirty, it tends to look even worse.
It usually doesn't take long for your baseboard to get rusted, scratched, dirty, dented, and more, and cleaning or repainting them can be quite the hassle. You have to take apart each individual piece on each strip of baseboard and get to work cleaning off any rust or filth or setting up the pieces to be painted, and there's usually quite a bit of baseboard in the house.
What makes it worse is that within the year, your baseboard is bound to look the way it did before the renovation, meaning you did all of that work and spent all of that money essentially for nothing.
You could replace the parts but again, you're spending money and the baseboard will end up dilapidated before the year is up, putting you in quite the predicament. When it comes to any renovation you want them to be permanent and you don't want to have to constantly spend money, which is why looking into the slant fin baseboard covers price may be a better option.
The Slant Fin Baseboard Covers Price
No matter how much it costs, a permanent renovation means you don't have to keep paying and spending time on renovations over and over again, saving you money in the long run. Plus, with the right baseboard cover, the slant fin baseboard covers price can be much more manageable and more than worth it for your residence.
That's why getting covers from companies like NeatHeat can be so useful; with NeatHeat, you get the best possible deal for a cover and the slant fin baseboard covers price is much more reasonable.
In fact, outfitting your home with NeatHeat baseboard covers costs slightly less than replacing your home's baseboard, and it's a far more permanent option as well. NeatHeat offers other advantages as well due to its chemical composition: it's made of a composite polymer, so it will not rust, chip, or dent.
Plus, it will not fade or yellow in color due to titanium dioxide, and its continuous white color means it will not show scratches easily. Overall, NeatHeat covers have a much sleeker, more appealing look as a baseboard cover, adding to the look of a room instead of detracting from it.
Installing NeatHeat Baseboard Covers
NeatHeat covers are a much easier install, as all of the parts will just snap on, longer pieces can be cut using a hacksaw or chop saw, and shorter parts can be extended using splice plates. Each strip of NeatHeat can be installed in minutes, and maintenance of the covers is just as easy.
Standard home cleaning products can be used to instantly take off any dirt or grime that gets on the cover and you can paint your covers using any spray paint used for composite polymers. All you have to do is pop off the pieces and you can spray paint them in your garage or clean off the parts and reattach them.
NeatHeat covers also act as an insulator, meaning they do not absorb heat and provide heat flow throughout the room via convection instead of conduction.
They will also not melt or offset gas well below the operating temperatures of a home. With NeatHeat, you get the best setup at the most reasonable price. To learn more about slant fin baseboard covers price, click here.