What can the Perfect Slant Fin Baseboard Cover do for your Home?
How can you get the best possible slant fin baseboard cover through NeatHeat?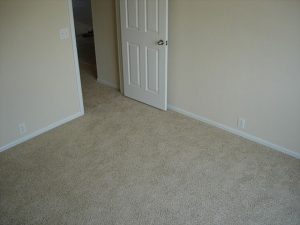 It's no secret that redoing your home can be quite a hassle, especially when the renovations are not very permanent. From getting the trim redone and handling the exterior of the house to repainting and retiling and doing the inside of the home, you can end up with a long list of chores to complete.
If you put in immense amounts of time and money into making your home look good and it ends up being a moot point, it's easy to get frustrated. Many homeowners have slant fin baseboard or some other form of hydronic baseboard, and they just don't know what to do with their baseboard.
Even a professional gasfitter will tell you that your baseboard is bound to always look bad and there's no easy way to solve this. Many a homeowner has taken apart their baseboard piece by piece and attempted to clean their baseboard in any way that they can, all for little or no avail.
Repainting baseboard always ends up looking abysmal, and no matter how much time you put into cleaning baseboard, it will end up looking disgusting within the year. Many homeowners will keep replacing their baseboard, but even replacing the parts is not a very permanent option.
How can you Renovate your Baseboard Effectively?
There has to be a better way to handle your ugly baseboard, which is why the slant fin baseboard cover is such a viable option.
Instead of dealing with redoing or cleaning ugly baseboard over and over, you put a slant fin baseboard cover over the baseboard, giving you an easy, cost-effective way to give your baseboard a sleek, new look.
That way, your baseboard can permanently look good, and a cover can be much easier to maintain versus the baseboard. Many homeowners want to find a good cover that can fit all of their needs, which is understandable. A good baseboard cover has to be tough but have a good look, easy to install, clean, and paint, and doesn't deal with any of the obnoxious downsides that baseboard presents.
The solution is getting a NeatHeat slant fin baseboard cover, allowing you to cover up hideous baseboard with a clean, permanent cover. NeatHeat covers are made of a composite polymer, giving you a host of advantages when using their covers.
Advantages to the NeatHeat Slant Fin Baseboard Cover
Not only is it an insulator, meaning it will not absorb heat and provides convection heat flow to your home, but it also lasts much longer. Because it's a polymer, it will not rust, chip, dent, and the titanium dioxide built into it means it will never fade in color or yellow in any way.
NeatHeat covers also have a continuous white color, so they will not show scratches easily and they can easily be painted. NeatHeat covers install and uninstall with a snap, meaning you can easily remove parts and use any household items to clean or maintain them.
If you want to repaint them, any spray paint used for composite polymers found at a hardware store will do, and household supplies will easily clean any dirt or grime that happens to get on the covers.
NeatHeat covers don't have any sharp edges and don't heat up, so they are much more child-friendly versus sharp baseboard parts. NeatHeat covers can also be easily cut with a hacksaw or exacto-knife, meaning you can use household tools and install NeatHeat parts in minutes, giving you a permanent way to make your baseboard look good.
With the NeatHeat slant fin baseboard cover, your baseboard gets that clean, new look to it, adding to the appeal of your home and making your life much easier. To learn more about getting a good slant fin baseboard cover from NeatHeat, click here.