Completing a Quick Baseboard Renovation using NeatHeat
What do baseboard covers do to make for a quick baseboard renovation in your home or residence?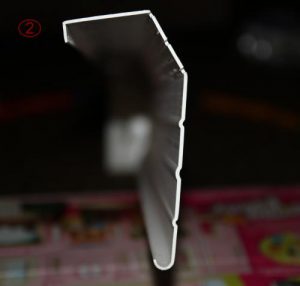 Homeowners know the struggle of the seasonal adjustments and fixing up the house in preparation for the winter. Every weekend, they spend precious time off doing some kind of work to beef up the house, whether it's replacing some parts of the exterior or working on the heating interior.
After all, you don't want to go through a winter with a low-quality heating system in place in your house. You want the best system for transferring heat through your home, and you also want a good setup cosmetically.
The trouble with this is the fact that many homeowners have hot water baseboard heaters, which tend to get incredibly disgusting and rusted in a very short period of time. Hot water heating systems produce their energy through elements protected by the metal baseboard heaters that line the walls along the floors in most rooms in a home, and they are a magnet for dust, cracks, scratching, and worst of all, rust.
Using Heater Covers as a Quick Baseboard Renovation
It's a guarantee that, no matter what you do, the heaters will rust in a short period of time, so renovations don't really help you in a permanent sense. To make it more frustrating, it takes hours upon hours to take apart each piece of the baseboard strip, clean them all off, paint them, and put it all back together.
This means you spend a lot of time and money for a renovation that won't last you more than a couple months. When you renovate some part of your home, you want it to be time-efficient, cost-efficient, and permanent; and redoing baseboard heaters does none of that for you.
However, there is a way to get the quick baseboard renovation you will need to get your home in good shape: just use baseboard covers. A cover can clip onto or replace the exterior parts of your baseboard heater, providing you a cosmetically better looking exterior for your baseboard as well as a relatively quick baseboard renovation.
The right baseboard cover can also be incredibly easy to maintain and may even provide a more efficient heat flow throughout your house.
Using NeatHeat's Covers to Make your Life Better
A quick baseboard renovation from NeatHeat may be in the cards for you, simply because it can save you time and money while providing you the best possible renovation. NeatHeat's baseboard covers are made of a composite polymer, so they will not rust, chip, or dent.
They are specifically designed to never yellow, fade in color, or melt or offset gas at the temperatures your house will operate in.
NeatHeat's baseboard reconditioning system consists of 6 foot and 4 foot parts, left and right end caps, a splice plate, and inside corner, and all of the pieces can be installed easily for a quick baseboard renovation.
Other Benefits to NeatHeat's Covers as a Quick Baseboard Renovation
The pieces can be cut easily using a hack saw or chop saw and the splice plate can extend parts that need to be longer than 6 feet. NeatHeat's covers are incredibly easy to maintain as well, as covers can be spray painted using any paint for polymers.
All you have to do is pop off the pieces, take them down to the garage or out back, and spray the parts in minutes. Plus, if you want to clean NeatHeat covers, all you need is standard household cleaners, and the pieces get cleaned almost instantly.
That means that NeatHeat's covers are also easily maintained over time, making them an incredibly permanent renovation. To learn more about a quick baseboard renovation through NeatHeat, click here.