Is the Price of Baseboard Heater Covers Affordable?
Can residence owners find a cost-effective way to renovate their baseboard? What is the price of baseboard heater covers?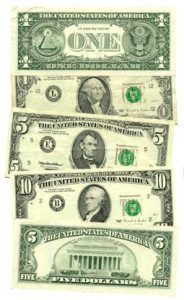 Keeping your home or office looking good on a constant basis can be fairly challenging, especially when you get to the point where you need to accomplish full scale renovations. It takes both time and money to repaint the interiors, repair anything that's broken, and get the building looking fantastic, inch by inch.
The problem is generally that renovations never last forever, and some renovations don't even last the year. Any homeowner with a hydronic baseboard heater will tell you that the baseboard is one of the more frustrating renovations to deal with for a host of reasons.
Not only do the renovations of baseboard not last long, but they're also incredibly time consuming and costly to accomplish. Most of the walls in your home will have baseboard on them, meaning you have to redo the baseboard for every wall.
To redo your baseboard, you'll have to manually take apart every strip of baseboard so you can paint and/or clean off those parts of the baseboard heater you cannot reach. Some pieces will be so deteriorated that it may be better to just replace them.
Redoing your Baseboard without Overspending
No matter what you have to do, renovating your baseboard will always cost you time, money, or both, and those renovations will be very short-lived. A fairly effective option is using baseboard covers to keep the baseboard heater looking good without having to pay so much money consistently.
Instead, you pay for baseboard covers once and your baseboard heater looks good for much longer because of the physical makeup of the cover. Baseboard heaters tend to rust, get chipped, and get damaged easily, mainly because of the material used.
With covers, you get a much more permanent option, and the covers can look much nicer and more appealing compared to the baseboard itself. However, the price of baseboard heater covers can be tough to deal with depending on where you go to get your heater covers.
You want baseboard heater covers that are inexpensive, last long, and are easy to install, clean, and repaint, and have a sleek, modern look to them.
Affording the Price of Baseboard Heater Covers through NeatHeat
The solution is through NeatHeat baseboard heater covers, which are designed to be both simple and efficient in making your baseboard look good permanently.
NeatHeat parts install with a snap, meaning you can easily remove them for painting and cleaning. However, you don't oftentimes have to worry about cleaning NeatHeat covers because they do not rust, dent, chip, or show scratches easily due to their continuous, white color.
The covers also have a sleek new look that can be much more appealing in your home or your office. NeatHeat covers also act as an insulator, meaning they convey heat throughout the house through convection instead of through conduction.
Why Choose NeatHeat?
Insulators do not absorb heat but rather vent the heat throughout the home for you. The price of baseboard heater covers can be difficult to deal with, especially if they don't convey heat throughout the home or last very long, but with NeatHeat that's not an issue.
NeatHeat covers are very cost-effective as it costs you less to pay for the NeatHeat parts for your home than it would to replace your baseboard. Plus, NeatHeat is designed to never fade as it's made of a composite polymer with titanium dioxide.
To learn more about the benefits of handling the price of baseboard heater covers through NeatHeat, click here.