Maintaining a Baseboard Heater is Easier with a Cover
How can maintaining a baseboard heater be a simple job that doesn't cost you a lot of time or money?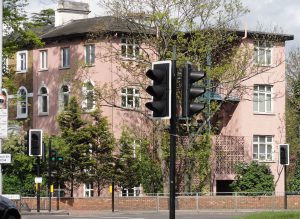 Getting the home ready for the winter is one of the most important jobs you've got in the fall because the vast majority of renovations you've got to do could be problematic to accomplish in the winter. It's tough to spend your weekends repainting a room or renovating a room when you're dealing with winter problems such as shoveling snow.
That's why many homeowners make sure they get their home heaters in good shape before the winter weather kicks in, but that's easier said than done. Many homeowners find that over the winter, their baseboard gets kicked, bumped into, and damaged in other ways including rust and dust.
By the end of the winter, your heaters end up dented, scratched, and incredibly colored from oxidation and filth. It is frustrating knowing that no matter what you do to your heaters, they're going to get incredibly disgusting by the end of the winter.
The Troubles with Maintaining a Baseboard Heater
It's not an easy renovation either, since you've got to take apart every strip of baseboard in the home, clean the rust off, get rid of the dents and scratches, and put it back together. All in all, you're spending a weekend of your spare time on a job that you're lucky will last a season, which is why homeowners with hot water baseboard desperately look for a better way to renovate their baseboard.
Unfortunately, maintaining a baseboard heater is not doable by physically altering your baseboard, which is why the average homeowner will be incredibly interested by a heater cover. With baseboard heater covers, maintaining a baseboard heater is as easy as maintaining the cover itself.
An easy to install cover can be very simple to use and can save you both time and money in the long run. This is why NeatHeat is beneficial; it makes maintaining a baseboard heater as easy as snapping on the covers.
Why is Using NeatHeat the Smart Move for a Homeowner?
NeatHeat covers are made of polymer so they don't rust, chip, or dent, and they do not show scratches over time because of their continuous white color. Of course, if you don't want to deal with white covers, repainting is as easy as using a spray paint for polymers and spending a few minutes spray painting the heater covers.
In addition, the covers have been designed to not yellow or fade in color over time, and have been thermally conditioned to not melt or offset gas well below the operating temperatures of the home. In other words, there are no real downsides to using NeatHeat covers and only benefits by saving you time and money in the long run.
All you've got to do is snap the covers right over the existing heaters, even if there are damaged or missing parts, and you're all set. If you ever need to clean the covers over time, all you've got to do is pop them off and use household cleaners to get the job done quickly and easily.
NeatHeat's covers make maintaining a baseboard heater a breeze of a job; to learn more about how NeatHeat can benefit the homeowner, click here.