How Installing a Baseboard Cover can be done in Seconds
What makes installing a baseboard cover from NeatHeat so easy and efficient?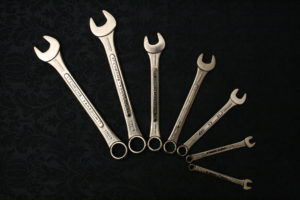 Homeowners always want to get work in on their establishment in their free time; a house is a very important piece of property and its upkeep is a constant task.
Many a house owner has prepared to run a series of do it yourself renovations over the weekends or on days off, and they are absolutely considered the best option for the homeowner financially.
Time is worth a lot, but spending some time to get parts of your home in good shape is oftentimes considered worth it as long as the renovation has longevity to it. No homeowner wants to spend most of their time off to do something like retile a floor or paint their house, only to have to do the work again with a short period of time.
How Home Renovations Work
Luckily, renovations like these have a very long life; most homeowners don't often have to paint a room or the house exterior. Unfortunately there are some renovations that are the exact opposite, that suck up a lot of time and money, and they are definitely not worth it as far as how long they last.
A prime example many homeowners know about is baseboard heaters, which are the prime target for rust in a home. Metal baseboard absorbing and conducting air conditioning energy on a constant basis is a guarantee for quick oxidation, meaning they require a constant cleaning.
The problem with constantly cleaning baseboard is that (1) there is quite a bit of baseboard in the home and (2) you've got to remove all of the parts to get to the baseboard's back plate, which is time consuming. This means you've got to spend quite a bit of time to take apart all of the baseboard, clean each part, and put everything back together again.
Installing a Baseboard Cover Easily
This is not viable for you as far as your time and your money, and homeowners need a better option. There are many reasons why installing a baseboard cover is the smart play: it's inexpensive in the long run, it's easy to do, and it helps improve the look of your home.
Baseboard heaters have had an outdated look for quite a while, and a cover can provide a nice look to your home, even when they need to be cleaned. Installing a baseboard cover from a company like NeatHeat can be extremely beneficial to homeowners because NeatHeat covers pop right over the existing covers in a snap, even with damaged or missing pieces.
In fact, as long as you have the back plate and the clips at the bottom of the heating element, the covers will still clip on, effectively replacing your baseboard heater.
Benefits to Using NeatHeat's Covers
Installing a baseboard cover has never been easier with NeatHeat, and the covers can be uninstalled so you can clean them or repaint them in minutes. This is incredibly easy, because the covers are made of a plastic, which can be cleaned with household cleaners and painted with spray paint.
In addition, this means they don't rust, chip, dent, and they have been chemically designed to not yellow, fade in color, or take any thermal damage.
With NeatHeat, you are installing a baseboard cover that saves you time, money, and looks good. To learn more about installing a baseboard cover from NeatHeat, click here.