How to Fix the Base Board Quickly with a Cover
It's tough to renovate your base board effectively; figuring out how to fix the base board with a heater cover is the best solution.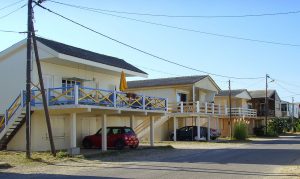 As a homeowner, it's really challenging to get everything in order, especially when you've got work and other important responsibilities. Many homeowners are very skilled and able to do a wide variety of work in their home, but with such limited time they spend the better part of their nights and weekends trying to get as much done as possible.
However, homeowners can't do everything, which is why they end up hiring contractors. The reason renovations are challenging is because you need to balance your time to do the rework and the money to hire someone else, both with the end game of the best, longest lasting renovations possible.
Either way, you need to constantly keep your house in good shape as the home is the most valuable piece of property you can own and, for both sentimental and fiscal reasons, it's good to keep everything in great shape.
How to Fix the Base Board in your Home
Some of these home renovations are easier than others, and a perfect example is base board. Trying to renovate your base board gets annoying because it doesn't last long before needing to be redone and takes a long time to complete.
Base board produces energy through heating elements that line the walls along the floors in most rooms in a home, and they are protected by metal parts to prevent damage. The problem is that metal is constantly conducting the energy so it oxidizes quickly, even if you've cleaned it recently.
In addition, metal base board gets constantly bumped into and scratched, causing dents and such that need to be removed. If cleaning the parts and removing the dents and scratches was easy it would be one matter, but unfortunately you have to remove all of the parts from each and every strip of base board to do so.
As a homeowner, you've got to make sure your home looks good but it is tough when rusty base board is located in just about every room in the home. Luckily, there are easier ways to figure out how to fix the base board besides manually removing, cleaning the parts, and putting it all together.
Using NeatHeat to Improve the Look of your Home
The benefit of a base board cover is that it snaps right on over the existing base board, even if parts are damaged or missing. With NeatHeat's base board covers, they can actually be installed as long as you have the clips underneath the heating element and the back plate.
NeatHeat covers install quickly and readily, and are especially beneficial to use because they are made of a polymer, so they don't rust, chip, or dent. They are also designed with titanium dioxide to not fade in color or yellow over time, making them an ideal choice for renovation.
NeatHeat covers are easy to deal with because if they get any filth on them all you have to do is snap them off and clean them using household products. If you want to repaint the covers, spray paint for polymers found at your average hardware store will get the job done quickly.
Figuring out how to fix the base board can be challenging, but NeatHeat makes the job quick and easy. To learn more about how to fix the base board with NeatHeat, click here.