How to Cover Up your Baseboard the Right Way
What does NeatHeat do to help you when it comes to how to cover up your baseboard?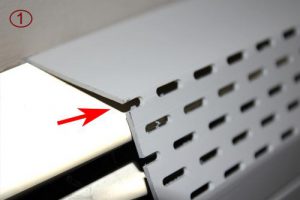 When it comes to getting your home set up, cosmetics are an important detail: in other words, you always want your house to look good. It doesn't matter whether you're doing your spring cleaning or are selling the home or are having company home, house rejuvenation is always a necessity.
This kind of work is always guaranteed to be fairly time-consuming and cost you some money, like repainting a room, but it's considered worth it because you get some longevity out of the work you do. It's worth the money to renovate your house as long as the work you do is considered long-lasting.
However, not all work you do in your home will be as efficient or as easy as you think and may take a workaround to get the job done for you. For example, many homes have hot water heaters that provide air conditioning in the home through heaters that line the baseboard in most rooms in any given house.
These heaters are made of metal so they are sharp and tend to heat up and oxidize fairly easily. In addition, because of their location in homes, they tend to get hit and beat up fairly easily, meaning that it's almost a guarantee that within a few months, your baseboard will look fairly dilapidated.
How to Cover up your Baseboard Instead of Renovating It
Of course, you can try to renovate them, but it's never guaranteed to be easy, because taking them apart can take quite a while for each strip of baseboard. Plus, repainting or cleaning each piece will also add to the time, meaning the renovation can take up a lot of time, cost a lot of money, and not reap a lot of positive results for you in the long run.
Obviously you don't want to keep redoing your renovations over and over again, so you need a more effective solution to managing your baseboard. The answer companies have come up with is baseboard covers, but many homeowners don't like the idea of their baseboard filth just being covered up; plus, some covers just aren't worth the cost.
When it comes to how to cover up your baseboard in such a way that you can also replace it and make it worth the cost, NeatHeat is the answer to your problems. NeatHeat's baseboard covers are incredibly cost efficient as installation and maintenance are a breeze and they provide a sleek new look to your home.
Also, they can act as a replacement for your front plate on your baseboard if you're not comfortable with covering up the heater. The trick is that NeatHeat's covers are made up of a composite polymer, so they're never going to rust, chip, or dent, and they've been designed uniquely to cover up your baseboard.
Advantages to Using NeatHeat in your Home
They've been heat treated so they will not act negatively under extreme house temperatures, and they have been altered to not yellow or fade in color over time. Since they are made of a polymer and install/uninstall with a snap, maintenance is a cinch.
All you do is pop off the covers and use household cleaners to instantly get any filth off. Plus, a spray paint for polymers can be used if you decide to repaint your covers, and it'll take minutes.
When looking for a good method on how to cover up your baseboard, you don't want to spend money unless you know you're getting the best possible deal. With NeatHeat, you instantly get your money's worth along with a permanent renovation.
To learn more about how to cover up your baseboard effectively with NeatHeat, click here.