How do you Renovate Baseboard using a Cover?
Fixing your baseboard can be a hassle, but how do you renovate baseboard for longevity's sake?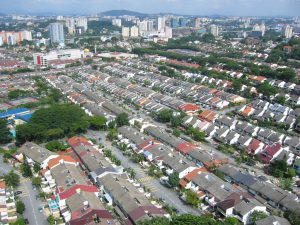 When you work towards keeping your house in constant decent shape, it stands to reason that you're going to hit quite a few obstacles. So many homeowners will take the time to get work done such as redoing the carpeting, fixing the roofing and exterior of the house, and renovating parts of the inside of the house.
They'll spend precious weekend time making sure their house in good shape because they know it's a necessity, but they also know that with this kind of work, the time and money they spend will keep that renovation looking good for a longer period of time.
That's the balance with renovations: you always end up spending a certain amount of money, taking a certain amount of time, and the work they do will last a certain amount of time. Almost all homeowners agree that the important piece in the puzzle is the longevity of their renovation: all work is considered worth it if they can make the renovation last a while.
However, what do you do if you spend all sorts of time and money for a renovation that looks like it didn't even get done within a few short months? That's the challenge with baseboard heaters, because no matter what, they're going to rust very quickly.
How do you Renovate Baseboard Easily?
Baseboard heaters are metal and produce quite a bit of heat energy over time, meaning they're guaranteed to get disgusting no matter what. There's no good way to clean or repaint your baseboard heaters either, as it takes time to take apart each strip of the baseboard, clean or paint each part, and put everything back together.
Baseboard renovation is a weekend job, and within a few weeks they will get rusty, dusted, and damaged again, giving homeowners a challenge. How do you renovate baseboard in such a way that they stay renovated?
The solution is using baseboard covers, which are much easier to clean. Instead of taking the time to manually take apart each part of the baseboard heater to clean them, all you need to do is pop the covers off, clean or paint them, and snap them back on.
In addition, baseboard heaters tend to look very old and outdated, while a baseboard heater cover can add a fresh new look to your home in a way you may not have expected.
NeatHeat: The Ultimate Baseboard Reconditioning System
This is why NeatHeat is the best company for you: they provide a good looking baseboard cover that's incredibly easy to work with and saves you both time and money in the long run.
Many homeowners struggle with figuring out how do you renovate baseboard, but with NeatHeat you can get the renovations done in minutes. Their covers are made of a composite polymer, which doesn't rust, chip, or dent, and they have been designed to not yellow, fade in color, or take damage from the heating element in any way.
Since they are a polymer, they insulate the heat instead of absorbing it, providing a better heat flow through convection. NeatHeat's covers pop right over your existing baseboard and can be cleaned or repainted using household products.
All you have to do is pop them off, spend a few minutes cleaning or spray painting them, and you're all set.
It's a challenge figuring out how do you renovate baseboard, but with NeatHeat the choice is easy. To learn more about how do you renovate baseboard with NeatHeat, click here.