How can you Easily Renovate a Hot Water Baseboard Heater?
What does NeatHeat do to improve the look of a hot water baseboard heater?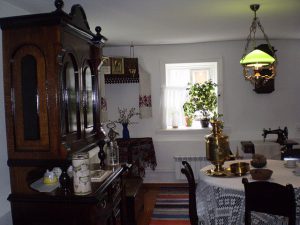 When it comes to redoing a building, renovations can end up taking quite a bit of time and cost a lot of money. Renovations are fairly extensive too, involving both the interior and exterior of the building and consisting of quite a bit of work.
A good example of a part of a home or building that needs renovations is the air conditioning systems. Air conditioning is considered one of the more fundamental parts of any home or building, providing the ideal temperature inside depending on the temperature outside.
This conditioning is provided in part through baseboard heaters, which are lined across most of the interior walls in a given building. Many homes have a hot water baseboard heater system that needs to be renovated continuously, and since that system is constantly used and makes up quite a bit of the home, renovation can take a bit of time and doesn't last as long.
It can take time to manually take apart each hot water baseboard heater off a while, clean every part, and reattach the entire system. Whether you're replacing or cleaning your baseboard, it takes quite a bit of time to complete those renovations, and that's only for baseboard.
Making your Hot Water Baseboard Heater look Good
Since baseboard is constantly working and providing air to a home, baseboard tends to deteriorate and rust quickly. It won't be long until your baseboard looks fairly bad and needs to be either cleaned or replaced, which will, again, take quite a bit of time.
In the case of replacing baseboard, it will cost quite a bit, meaning renovating baseboard can be both time-consuming and costly. Plus, hot water baseboard heater renovations are much more frequent than other renovations, making them that much more costly.
You need an alternative as far as renovating your hot water baseboard heater, and the answer is through baseboard covers. These covers can act as either replacements or covers for the baseboard, meaning you don't have to worry about constant renovation.
Plus, baseboard covers can provide a better look in any residence interior, whether you're trying to make a home look good before selling or having company over or are renovating your office for future customers.
Getting NeatHeat for your Residence Interior
For a cost effective way to make any room look good, hot water baseboard heaters may be the answer, especially when baseboard heaters have decayed to the point where they are missing parts. This is where NeatHeat baseboard covers come into play, providing any residence owners with an easy way of making their home or office interiors look good.
NeatHeat parts all easily snap on to baseboard heaters, and they are very inexpensive and provide a permanent cover for baseboard. NeatHeat parts are all made of a composite polymer consisting of titanium dioxide, which prevents the covers from fading over time.
That means your NeatHeat covers won't lose their color, and they also do not rust, chip, dent, or show scratches easily due to their continuous, white color. With NeatHeat covers, you can get a permanent solution to making your hot water baseboard heater look good, and they have other advantages as well.
NeatHeat covers are easily paintable with any paint suitable for polymers, and they provide a safe cover for the baseboard considering baseboard is sharp and dangerous, especially for kids.
Also, NeatHeat covers can replace the front plate on baseboard as well if the plate is so damaged it cannot be used. With a NeatHeat hot water baseboard heater cover, your home can easily look good. To learn more about covering up a hot water baseboard heater, click here.