How a Home Heating Rework can be Quick and Easy
No residence owner likes dealing with a home heating rework; how does NeatHeat make the task trivial?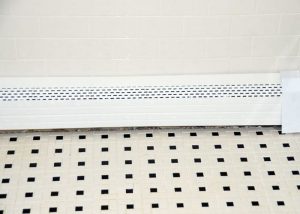 Doing any work in a residence you own, whether you live there or not, is time consuming and costly for a host of reasons.
First off, time and cost go hand in hand, so as someone who works full time and/or has other important responsibilities, you can't exactly dedicate a 60 hour work week to reworking parts in your home.
Accomplishing any home renovation work involves a lot of do-it-yourself skills as well: if you're not well versed in home renovations, you'll be hiring contractors more often than you'd like, which ends up costly a lot more money versus if you did the renovation yourself.
Of course, at the end of the day that renovation needs to be done right; what's the point of taking all sorts of time on something that doesn't provide you much benefit?
How a Home Heating Rework gets Complicated
This is why residence owners tend to ignore hot water baseboard lurking around the house: like a bad game of whack-a-mole, cleaning base board doesn't last long and you'll constantly find yourself going through the painstaking process of reworking base board over and over until you give up.
A home heating rework isn't easy because it can take the vast majority of a weekend to do a base board renovation but, unlike other renovations, it won't last years. For instance, if you spend the weekend painting a room in your house, odds are good that you're not painting that room again within a few months.
On the other hand, with a home heating rework you're taking apart base board, cleaning parts, getting rid of dents and scratches, and putting it all together multiple times in a year to keep them clean. Luckily, frustrated homeowners have been provided a better solution for their home heating rework: instead of taking the time to clean the base board over and over, why not just cover it?
With a heating cover, you don't have to worry about the base board, just the cover, and the cover can be designed to be easy to maintain over time.
Getting a Great Heater Cover from NeatHeat
A good cover can provide a much better look to your home as well, as most homeowners agree that base board detracts to the look of any room in a house. So why not use NeatHeat in your next home heating rework?
NeatHeat's covers are made of a composite polymer so they don't rust, chip, dent, or show scratches easily due to a continuous white color, making them problem-free compared to rusty old base board heaters. NeatHeat's covers snap right on over the base board, even if parts are damaged or missing, so your home heating rework takes seconds and you can keep the covers maintained easily.
All you've got to do is pop the covers off and do whatever cleaning or repainting work you'd like, and it's incredibly easy too! Painting just requires a spray paint for polymers, and household cleaners will take off just about any filth on the NeatHeat covers in seconds.
NeatHeat's covers are the user friendly, cost effective time saver in your home heating rework. To learn more about NeatHeat's home heating rework solutions, click here.