The Advantages of having the Right Home Heater Cover
What does having a home heater cover do to make your renovation work much easier?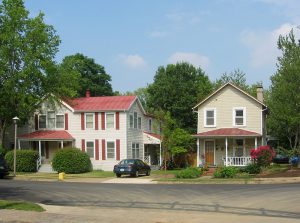 Every homeowner wants to make sure that their property is in as perfect shape as possible, especially in cases where you're planning on selling or renting or having important company over. In general, having a house looking good is an absolute necessity, which is why homeowners spend so much time working on their homes.
Especially now, in the spring, home cleaning and heavy duty renovations are considered a vital part of the weekend. Homeowners will spend so much of their hard to come by free time making sure that their home looks good, even if it means doing larger scale renovations like remodeling an entire room, repainting the inside or outside of the house, and other kinds of work.
All renovations will either consume a lot of time or a lot of money, but the fact of the matter is they are considered worth the effort if they have some kind of longevity to them. All renovation work is obviously done to make your house look good, and to make sure that your house keeps looking good over time.
How Home Renovations Work
The longer your house looks good, the better a renovation was done, even if there was a lot of time or money involved in making said renovation happen. Some renovations, like gardening level work, don't last too long but are incredibly easy to do (for instance, mowing a front lawn or weeding does not consume your entire weekend).
However, some renovations will either cost a lot of money or take a lot of time and will not offer you much in terms of longevity. This is the trouble with baseboard heaters: homeowners spend hours upon hours renovating their baseboard, only to deal with their baseboard looking disgusting again within a few short months.
There's no good way to redo your baseboard, because it takes quite a bit of time to take apart each individual strip of baseboard in the house, clean off all the rust and filth, repaint (if necessary), and put everything back together again.
What Can a Home Heater Cover do to Make Life Easy?
Homeowners can spend the better part of their weekend renovating the baseboard heater, only to deal with the same problem within a season. Homeowners need a better option, also known as NeatHeat's home heater cover.
The home heater cover snaps right on over the existing baseboard, making it an incredibly simple but also very effective option in baseboard renovation. The secret is that NeatHeat's covers are made up of composite polymer which, unlike the metal baseboard, will never rust, chip, dent, or show scratches easily due to their continuous color.
In addition, the NeatHeat home heater cover has been designed in such a way that it does not yellow, fade in color, or melt or offset heat well below the operating temperature of the home. NeatHeat's covers are very easy to install and will last a while when installed over the baseboard heater, but they also are incredibly easy to maintain as time goes on.
NeatHeat's covers can be easily painted using spray paint for polymers, which is found in your average hardware store.
In addition, cleaning covers can be done using typical household cleaners, and just about any stains or filth that gets on the covers can be cleaned off in seconds! NeatHeat's home heater cover is the ultimate solution to a homeowner's problems; to learn more about NeatHeat, click here.