The Reason you need a Home Baseboard Heater
What are the pros and cons of having a home baseboard heater?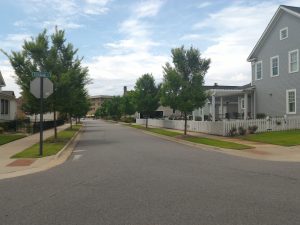 Every homeowner will need to spend time at some point getting their house renovated, mainly on free weekends and such but also during nights and time off. Home remodeling and rework are considered a priority behind work and family responsibilities; after all, you want the place you live in to be in good shape as consistently as possible.
This is oftentimes easier said than done, taking up a lot of time, effort, and money to do so, but the important thing is that the work is done efficiently. This also means that the work you do lasts as long as possible.
Of course, it's not ideal to spend a lot of time doing work that you're just going to have to do again within a short period of time. No homeowner wants to spend weekends painting their house just to have to do the same tiring work within a few months or weeks.
How do you Fix your Home Baseboard Heater?
This is the frustration with heaters because there's no good way to effectively produce heat without dealing with something like oxidation, especially with hot water heat through baseboard heaters. When these heaters rust, it tends to happen in a matter of months, and there's no easy way to get all of the rust off without taking apart each and every heater.
Homeowners don't want to spend a weekend taking apart all of their baseboard, cleaning off rust and getting rid of scratches and dents, and then putting them back together, all to deal with the problem within the season. There's got to be a better way homeowners can deal with their home baseboard heater: and that's why baseboard covers were invented.
You can't change the chemical properties of metal; most are guaranteed to rust in a way that's very harmful, and the more energy being funneled through them, the faster they rust. However, a cover can get rid of the look of your ugly, outdated baseboard heaters and replace them with something that looks better and are much easier to work with.
Getting NeatHeat's Baseboard Cover as a Solution
Baseboard covers can be designed to not rust, be easy to install and maintain, and just look better overall in your home.
This is where NeatHeat comes into play, adding to the look of your home while being efficient as a replacement for your baseboard plates or a cover for your entire heat system. NeatHeat's covers install in a snap no matter what the condition of your heaters, and can even replace the front plates if they are too damaged to use.
Since they are made of a polymer, NeatHeat parts don't rust, chip, or dent, and they've been designed to not yellow or fade in color over time. They've been thermally conditioned to not melt or offset gas well below the operating temperatures of a home, and they produce heat via convection, which most people believe is the better way to transfer heat through a house efficiently.
In addition, NeatHeat covers have a fresh new look all of the time, and they can be cleaned or repainted at your leisure. All you've got to do is pop off the pieces and spray paint or household cleaning products will do the trick.
NeatHeat is designed to be the ideal home baseboard cover, freeing up bandwidth you would've spent working on the heaters and improving the overall look of your home. To learn more about using NeatHeat to cover up a home baseboard heater, click here.