Getting NeatHeat's Premium Heater Cover in your House
What does a good heater cover from the right company do to spice up the look of your home?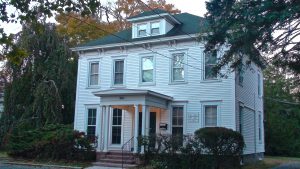 When any guest or visitor walks into your house, appearance becomes reality, which is one of many reasons you do renovation work on your home at a constant basis. After all, who wants to live in a dilapidated home?
Everyone works hard to keep their residence in the best shape possible, but some challenges arise and make life difficult. Just about anybody who's been in a house with hot water baseboard heaters sees the rust, denting, scratches, and dust, and may or may not understand how much of a struggle it is to keep the heaters clean.
Many a homeowner has battled with redoing their baseboard, take apart every piece on every strip of baseboard in their house, and spending hours cleaning or repainting them as best as they can, all to no real avail. You can get your baseboard heater in subpar shape, but you just spent hours of time and effort to do so, and you're going to have to do the exact same frustrating working again within a few months.
How is Fixing your Baseboard Heater Frustrating?
Baseboard heaters produce a lot of energy every second of the day, especially in the winter, making them incredibly prone to fast acting oxidation. Homeowners have taken time out of their precious days off redoing their baseboard, only to find that the work they do can barely last the winter.
It's an incredibly frustrating cycle; one that many homeowners aim to break free of as soon as they can. The ideal way to do so is through using a heater cover to either cover over or replace the look of your current baseboard heater, as a cover can be cosmetically designed to make your renovations incredibly simple.
The right heater cover can be lightweight, durable, easy to install, and easy to keep clean or repaint at your leisure. The easiest heater cover for homeowners to use is fairly new and comes from a company called NeatHeat.
Using NeatHeat's Heater Cover
Their covers are made of a composite polymer, meaning they aren't going to rust, get chipped, get dented, or show scratches easily depending on the color. They are designed with titanium dioxide, so they will not fade in color or yellow over time, making them effectively a permanent option.
Plus, the covers have been heat treated, so there is no way that will melt or offset gas. A heater cover from NeatHeat is incredibly easy to install versus your other options, as the four foot and six foot pieces will snap onto your heater with or without the front plate.
Why is NeatHeat so Easy to Install and Maintain?
Attach end caps at the end that can be scored and snapped to reduce in height and corner pieces, and your heater covers are installed. If you need pieces to be cut, a hack saw or chop saw will do the trick, and short pieces can be extended using a splice plate.
Once the installation is complete, there's not much else you need to do. If you choose to repaint your NeatHeat cover, all you have to do is pop off the pieces and use a can of spray painting, taking only minutes to repaint your entire heater system.
Cleaning your NeatHeat covers is easy, as standard household cleaners will do the job and take off even the worst of stains and smudges in seconds.
NeatHeat's heater cover system is incredibly easy to use and convenient and can make your life easy. To learn more about NeatHeat's heater cover, click here.