How fixing your Baseboard Heating System can be Easy
Using NeatHeat, fixing your baseboard heating system can be a simple, quick process.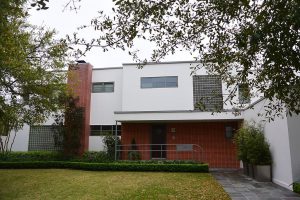 As a homeowner, it's important to get everything in your house looking as great as possible as constantly as you could. Spending a lot of your free time to keep your home in good shape isn't exactly ideal, which is why homeowners try to make the work they do as efficient as possible.
This means spending the least amount of time and money to get the best result out of your renovation, so you can get a good, long lasting rework.
Whether it's a smaller task like fixing your air conditioning unit or something bigger like redoing all of the carpeting in a room, it's important that the work is done in such a way that it lasts as long and works as well as possible.
However, that's easier said than done, since you've got to either pay someone to do the work for you, or take the time to do all of that work yourself.
The Challenges in Fixing your Baseboard Heating System
This isn't easy with a baseboard heater, because even gasfitters and repairmen scratch their heads over how to get baseboard fixed in such a way that they last more than a couple months.
A baseboard heater produces a lot of heating energy that is conducted through the metal baseboard parts, so they get both dusty and oxidized very easily, which is a headache to deal with for homeowners.
Not only do they have to take the time to take everything apart, clean them , and put them all back together, but they also have to factor in time to deal with scratches and dents, which are pretty much a guarantee for baseboard. Many homeowners have tried ranges of work from painting to using protective coatings, all to no avail.
Wasting your time with manually putting in the work to renovate your baseboard is not ideal, so how can fixing your baseboard heating system be effectively achieved? The simple answer is a baseboard cover, which can be snapped on right over the existing baseboard and looks much better versus rusty, outdated baseboard.
What are the Advantages to Using NeatHeat?
A baseboard cover can designed to withstand the damage that your baseboard typically takes, and it can easily be cleaned and repainted when necessary. Baseboard is a frustrating challenge to deal with, but fixing your baseboard heating system can be pretty easy to deal with when using baseboard covers from NeatHeat.
NeatHeat's baseboard covers are made of a composite polymer, meaning they do not rust, chip, or dent, and they have redesigned to not take damage the way normal polymer operates. They do not yellow or fade in color over time, and they can weather the heat produced by the baseboard heating element.
NeatHeat's baseboard covers snap right on over the existing baseboard, and even if parts are damaged or missing you can use the covers. All you need is the back plate and the supporting clips, and NeatHeat's covers provide instant protection for your heating element.
In addition, the covers can easily be cleaned and repainted by snapping off the covers and using standard household products to get the job done. With NeatHeat, fixing your baseboard heating system has never been easier; to learn more about using NeatHeat's covers, click here.