Is There an Easy Fix for your Baseboard Heaters?
How can getting a cover be an inexpensive, easy fix for your baseboard heaters?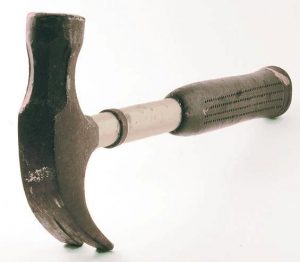 Getting the cost-efficient solution is never easy, as most purchases end up being too expensive or too ineffective for your needs. The key is finding a balance or a deal, and neither is easier said than done, especially for homeowners making renovation purchases.
The trick with renovations is that you're dealing with an entirely different but very important currency as well: time. You want your renovations to take you as little time as possible considering how much free time you have to offer, and you want the renovations to last as long as possible.
No homeowner wants to spend too much money or spend an entire weekend working on a particular part in their home, only for it to last a very short period of time. This is sadly the case for many homeowners, especially with issues like the baseboard heaters, which tend to attract filth and are not easy to deal with.
Many house owners have hot water heaters, which generally produce heat through baseboard heaters that consist of a heating element and metal heater covers surrounding the element. These heaters are attached the walls in the bottom corner in most rooms in a home, and are never an easy chore to deal with.
What is the Easy Fix for your Baseboard Heaters?
Some homeowners forget about one part of their baseboard or another, but they're incredibly easy to see when you walk into any room in the house, especially if they're worse for the wear. Heaters tend to look outdated even at their newest, but they tend to get kicked, dented, and damaged in other ways by getting bumped into.
In addition, they accumulate dust incredibly quickly as well as oxidation, neither of which is easy to clean off. The way the heaters are built, cleaning all of the pieces will not happen unless you manually take the entire system apart, which can take hours if you add up all of the different strips of baseboard in your home.
While dust is an easy cleaning job, rust is not and will oftentimes take a bit of scrubbing and hard work. Dents and other dings are even worse to deal with, but it's not the cleaning/repair process that makes baseboard heaters so frustrating.
Once you do all of that work, taking apart all of the heaters, repairing or cleaning them, and putting everything back together, you're just going to have to deal with the same disgusting baseboard heaters in a few months.
Solving Baseboard Rust Issues Using NeatHeat's Covers
While dents and scratches are not a guarantee for baseboard, rust is, and metal baseboard heaters that are absorbing and producing heat on a daily basis are guaranteed to oxidize in a matter of weeks. Homeowners often agonize over finding an easy fix for your baseboard, until someone came up with the idea of just putting a cover over the heater.
While this may sound far-fetched, with a product like NeatHeat it's incredibly easy and can make your life simple when it comes time to work on your house. NeatHeat's baseboard covers are made of composite polymer, which doesn't rust, get dented, show scratches, or show scratches the same way that baseboard heaters do.
In addition, they have been designed with titanium dioxide to never yellow or fade in color, and they have been thermally treated to not melt or offset gas well below the operating temperatures of a home. NeatHeat covers install in a snap, don't take damage over time, and can be cleaned or repainting with household products in minutes.
NeatHeat is the ultimate solution when it comes to an easy fix for your baseboard, cutting down your time working exponentially and making renovation work a breeze. To learn more about getting an easy fix for your baseboard through NeatHeat, click here.