The Advantage to Decorative Baseboard Heater Covers
How can decorative baseboard heater covers from NeatHeat make your home look much better?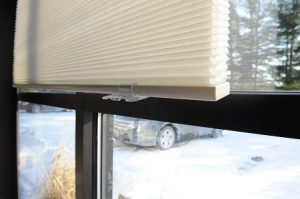 When it comes to your home, it's important that you have the best possible setup. After all, you always want your home to look nice without you having to overspend too much.
Every once in a while, you've got to renovate various parts of your home, and this can take both time and money. However, the renovations you accomplish have to be permanent and effective in making your house look good.
If you get your house redone and within a few months the work you did looks abysmal again, then you spent all of that time and money for nothing.
Whether your home needs to be renovated because it's being sold or you just need to get your home redone for cosmetic purposes, it's important that all renovations you do work out in the long run.
How can you Handle your Baseboard?
This is always the case when it comes to getting your baseboard done, because baseboard will end up looking disgusting no matter what you do, and any work you do will end up taking quite a bit of time anyhow. Taking apart baseboard is time consuming because there are multiple parts to take off for each strip of baseboard, and you can repaint, clean, or replace the parts.
Either way, you take a lot of time to do so or you end up spending a lot of money, and this work will not be permanent. Within the year, the baseboard is guaranteed to look subpar, which is why you need a better looking solution for your baseboard.
Hydronic baseboard looks fairly outdated and abysmal anyways and tends to detract from the look of a room, which is why decorative baseboard heater covers can be such an effective solution.
With a good looking baseboard cover, you can get a more permanent way to cover up your disgusting baseboard and it'll look much nicer in any room in your home.
Plus, a good baseboard cover can snap on and off easily, so even if it does get dirty or scratched, cleaning or replacement is simple. The question is, where can you get the right decorative baseboard heater covers that can provide you with everything you need in a cover?
NeatHeat's Decorative Baseboard Heater Covers
The answer comes through NeatHeat's baseboard covers, which provide any home with sleek, good-looking baseboard at a reasonable rate. NeatHeat covers are made up of a composite polymer, so they will not rust, chip, dent, or ever fade or yellow in color due to their chemical composition.
They won't melt or offset gas well below the operating temperatures of a home, and they also act as an insulator, providing heat to your home through convection as opposed to conduction.
Because they are a polymer, they're safer for kids to be around, and they are much easier to clean, repaint, and maintain overall. Installation is easy as all the parts snap on, and any parts too long can be cut using a hacksaw or chop saw.
If you want to paint your covers, you just snap the parts off and spray paint them with any paint used for composite polymers found at your local hardware store.
Other Advantages to Choosing NeatHeat
In addition, NeatHeat decorative baseboard heater covers can be cleaned using any household products, meaning installing and maintaining them is a cinch.
Even if they get dirty over time, it takes much less time to repaint or clean them versus redoing your baseboard, and they have a much better look to them overall as well.
With NeatHeat, you get good decorative baseboard heater covers at a manageable rate, making them a must for any homeowner's renovations. To learn more about decorative baseboard heater covers through NeatHeat, click here.