How Cleaning the Base Board can be Quick and Easy
Most homeowners know that cleaning the base board is a very time consuming process that constantly needs to be redone; how can NeatHeat make that easier?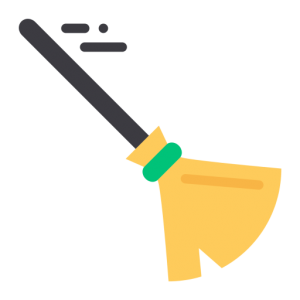 As the fall begins to wind down and the winter begins, many homeowners scramble to get their outdoor renovation work completed and aim to get things done inside the home, like getting the heating systems turned on and ready to go for the cold nights ahead.
There are many different options when it comes to heating your home, all with their own pros and cons, but one of the more common options for homeowners is base board heating. With base board heating, there's either hot water or electrical sources that provide thermal energy through a heating element protected behind metal base board.
The heating element and metal base board line the walls along the floors in most rooms in a home, and the downsides with them tend to be very cosmetic but still important to take note of. They tend to have a very outdated look even at their best, and at their worst they're rusted, dented, scratched, with parts too damaged to attach to the wall.
So How do you Renovate your Base Board?
Many homeowners think their best solution is simply cleaning the base board, but the problem is the metal parts overlap in such a way that you can't really clean the back plates and fins well unless you unbolt the parts and take everything off the wall.
This is a time consuming process in itself, but once homeowners realize that they have to scrub off rust and get rid of dents/scratches, it gets even more frustrating.
For homeowners, the worst part is realizing they have to clean a lot of base board in this time consuming fashion, and if they want them constantly cleaned they have to do this process in short periods of time. The heating element's producing a lot of energy, especially in the winter, and the metal base board is absorbing all of this energy.
This means that you're essentially creating conditions for quick and easy oxidation, which is not something easily preventable. In addition, base board is easy to miss for other folks in the house, so they tend to get bumped and kicked, causing all of the dents and scratches that you have to struggle with.
The Easiest Solution when it comes to Cleaning the Base Board
So how can homeowners deal with cleaning the base board when it's time consuming and a constant chore? Homeowners only have so much free time on their hands and have other important matters to attend to.
The answer is NeatHeat: base board covers that can snap on over or even replace the existing metal base board! NeatHeat's reconditioning system consists of polymer parts to snap right on over your base board, so they won't rust, chip, or dent, and they have been designed uniquely to handle the heating conditions over time without taking any damage.
The best benefit to NeatHeat is how easy they are to renovate over time: all you need is home cleaning products to take off any filth that happens to get on the covers, and if you want to repaint you just snap the covers off and use spray paint to get the job done in minutes!
NeatHeat's covers make cleaning the base board one of the easiest tasks to take care of in your home. To learn more about how NeatHeat makes cleaning the base board a breeze, click here.