Getting the Baseboard Heating Cover you Want
How can a baseboard heating cover be the solution to your home renovation problems?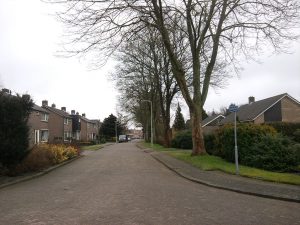 House owners always need to take the time to put their house in good shape, even if it means spending precious free weekend time to do it. Houses are one of the most important pieces of property a person can own, and they spend quite a bit of time and effort maintaining them.
However, maintaining a house isn't that easy and involves putting quite a bit of time and money into keeping the house in good shape on a monthly to yearly basis. A house is a long term project that involves a lot of short term work, but some of the work is easier to deal with.
For instance, a job like painting takes days upon days and a bucket or two of paint, but in the end you don't have to worry about repainting for quite a while.
Homeowners will either spend a lot of time or money to get this work done because they know that in most cases, it's time and money well spent. If nothing else, the work provides the homeowner with longevity, keeping that particular part of the home in good shape for the longest amount of time possible.
How does Cleaning Baseboard Work?
There are exceptions to the rule, however, and this is where baseboard heaters come into play.
Many a homeowner has a hot water heater, which produces heat throughout the house via baseboard heaters and their heating elements that line the bottom walls along most rooms in the home. The trick is that baseboard heaters are made of metal, and they absorb and radiate the energy to produce heat throughout the house.
Being a metal always guarantees oxidation, but the fact that the heater produces so much energy that the metal absorbs and radiates means that the metal rusts incredibly fast. In fact, baseboard heaters are almost guaranteed to rust, get dented and damaged, and otherwise look disgusting in the space of a couple months, no matter what kind of work you do.
This means you could spend hours of your time take apart every strip of baseboard, cleaning every single piece, and putting all the pieces back together, just to have to do the work all over again within the season. Homeowners need a better way to get the work done, which is why a baseboard heating cover can be the better solution that homeowners may not have thought about.
NeatHeat's Baseboard Heating Cover
A baseboard heating cover can improve the look of your home, be much easier to renovate, and make the overall work process incredibly simple for you. However, homeowners need the right cover to put in their home, which is why NeatHeat is such a viable option.
NeatHeat baseboard covers are made up of a composite polymer, which means they will never rust, chip, dent, or yellow or fade in color. NeatHeat covers are incredibly easy to install, as all of the pieces just pop right on over the existing baseboard in a snap.
Maintaining NeatHeat's covers is also incredibly simple, because, while you would spend a lot of time cleaning or repainting your baseboard heaters, NeatHeat covers take minutes to clean/repaint. All it takes to clean NeatHeat is household cleaning products, and repainting is as simple as a spray paint for polymers.
With NeatHeat, the best baseboard heating cover is within your grasp; to learn more about using NeatHeat in your home, click here.