The Most Effective Baseboard Heater Solution Out There
How can you get a long lasting baseboard heater solution by installing NeatHeat in your home?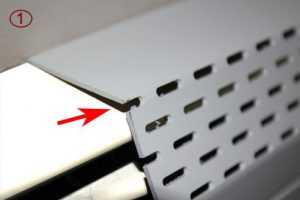 All homeowners understand the struggle of getting their home renovations in hand, especially when there's a time constraint. Oftentimes you spend your precious weekends doing reworks around the house in between chores and other responsibilities, and the more time you need to invest in a job in the long run, the more of a challenge it is.
For example, you may spend a couple weekends doing something like painting walls or installing a floor, but that kind of work tends to last quite a long time before you have to redo the work, so it's not an issue.
On the other hand, something like raking leaves or cutting grass needs to be done multiple times a year, so you want to find the most effective way to get the work done.
Sometimes, there's no easy way to get renovations done unfortunately, so you need to find an alternative rework that can provide you with longevity and efficiency. For example, there's no real good way to renovate a baseboard heater if you have hydronic heat.
How Hot Water Heaters Work
Many homeowners have these hot water heaters that pump out air conditioning in the home through the heaters that line the baseboard, found in most rooms in a home. These heaters are made of metal, so they oxidize fairly quickly, get kicked and scratched, and tend to accumulate as much dirt and grime as possible in a short period of time.
Because they get disgusting so quickly, there's no easy renovation that can solve your issue. However, you still need an effective baseboard heater solution, because you cannot spend time and money redoing every strip of baseboard heater in your home, only to have to redo the work over and over again within a few short months.
An alternative baseboard heater solution homeowners overlook is the baseboard heater cover, because covering up your baseboard heater can provide a better looking addition to your baseboard without detracting from the look of your home or the efficiency of your heater.
However, you need the right baseboard cover that is specially designed to give you the most bang for your buck, and that's why homeowners are using a product like NeatHeat.
NeatHeat's Baseboard Heater Solution
NeatHeat baseboard covers are made of a composite polymer, so they're never going to rust, chip, or dent, and they don't show scratches easily because of their continuous white color, making them incredibly appealing visually. Plus, they are designed using titanium dioxide to prevent yellowing or fading in color, and they've been heat treated to easily withstand the temperatures homes operate under.
NeatHeat's covers install with a snap; you get six foot and four foot pieces that can be cut using a hack saw or chop saw and extended using a splice plate. There are corner pieces and end caps that complete the look of the baseboard reconditioning system, and all of the pieces pop right on instantly.
Another reason NeatHeat is an effective baseboard heater solution is that the system can be easily maintained; because the parts are made of a polymer they can be cleaned quickly using household products and repainted using spray paints made for polymers.
That means you most likely have everything in your house to keep the covers looking good, and it requires almost no effort!
NeatHeat covers are considered the ultimate baseboard heater solution because they provide you with the easiest solution at the lowest cost in the long run. To learn more about NeatHeat, the best baseboard heater solution, click here.