How the Right Baseboard Heater Information can save you Time and Money
When it comes to handling your baseboard, how does proper baseboard heater information come into play?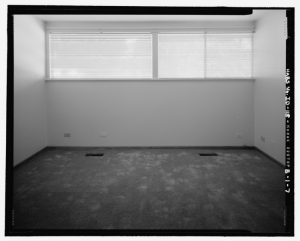 Getting your home set up in such a way that you don't have to worry about consistent renovations can be quite the hassle, especially considering everything deteriorates over time. You'll always eventually need to repaint the house, get the exterior redone every new season, and keep the house in the best general shape possible.
However, sometimes you deal with complications when redoing your home or office, and you need to rectify those issues as best you can. For instance, many buildings care hydronic baseboard heating systems, and homeowners don't have much baseboard heater information so they can't get the renovations done effectively.
Baseboard gets disgusting fairly quickly, especially in bathrooms and such, and setting up the baseboard so this won't happen constantly is pretty tough to pull off.
Each strip of baseboard that gets grimy and disgusting needs to be taken apart in order for you to accomplish your renovations, and cleaning or painting will take time to pull off.
How can you deal with your Baseboard?
You can even replace the parts, but the fact of the matter is you spend time to take apart and put the newly redone baseboard back together, and the baseboard just gets disgusting again within months.
The challenge in dealing with baseboards is that they do not last long before requiring renovations, and redoing the baseboard is always time-consuming. There are better ways to deal with baseboard heaters instead of renovations, which is why baseboard heater information concerning good baseboard covers can be so useful.
If you renovate your baseboard using a cover, you can deal with cleaning the cover instead of cleaning the baseboard, and a good cover can even act as a replacement for the front plate.
The right cover can provide a better look for your home or office as well, and it can make your life much easier in the long run. Not only can a cover save you money by preventing the issue of constant renovation, but it can save you time in redoing your home as well.
Using NeatHeat Baseboard Covers
This is where NeatHeat comes into play: the baseboard heater covers you get from NeatHeat are easy to install, maintain, and end up saving you a lot of money.
With NeatHeat, you get covers made of a composite polymer, so they're never going to rust, chip, or dent, and they're also much safer to work with versus baseboard itself. NeatHeat covers also have titanium dioxide in them, so they're never going to yellow or fade in color, and their continuous white color means they do not show scratches easily.
NeatHeat covers have a sleek, new look, and if you don't like the color you can easily spray paint them using paint for composite polymer. All you do is pop the covers off and spray them, and the covers will be all set to go.
Baseboard Heater Information through NeatHeat
NeatHeat covers will not melt or offset gas well below the operating temperatures of a home, and they act as an insulator, providing heat via convection instead of through conduction. NeatHeat covers provide you with everything you need: an easy install, a maintainable cover, and a permanent renovation.
Plus, NeatHeat covers can be cleaned using any household products, and can be cut using a hacksaw and chopsaw.
Installing and maintaining the covers can be done using any and all household products, making your life much easier. To learn more about baseboard heater information and how NeatHeat can benefit you, click here.