Getting the Right Baseboard Covers that Look Good
Are NeatHeat covers the baseboard covers that look good in any home?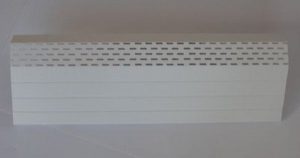 It's important that your home has the best cosmetic and efficient setup possible. Not only do you want your home to be set up to work properly, but you also want it to look as good as possible in the process.
You don't want your house looking outdated, dirty, or just dilapidated in general, and that's why renovations are so handy from time to time. The right renovations can make your home look good for a long time and run well, two incredibly important factors in a renovation.
You want your renovations to also be cost efficient and have longevity; there's no point redoing parts of your home if they are expensive and/or don't last long. After all, you'd have to keep redoing the work you spent time and money on continuously, which can be quite the hassle and is not effective in the long run.
A good example that home owners constantly deal with is their baseboard heaters, because heaters are constantly working to produce air conditioning and take quite a beating over time. Baseboard heaters get rusted, dented, and dusty within months of work being done on them, and renovations are not easy.
Redoing your Baseboard by Yourself
Taking apart each piece off of each strip of baseboard to clean, repaint, or replace the parts is guaranteed to take up hours upon hours of your time or cost you a lot of money, and that work gets undone within months. Baseboard heaters have a very outdated look to them anyways, and have sharp edges and retain quite a bit of heat.
To that end, homeowners found a solution in using baseboard covers that look good and replace ugly, outdated heaters with a sleeker, newer look. However, you want a cover that's efficient and providing your home with heat flow and are easy to maintain as well, so how can you get the perfect baseboard covers that look good and function effectively?
This is where NeatHeat comes into play, a company that creates baseboard heater systems specifically designed to replace or just cover up your baseboard heater parts. NeatHeat parts clip onto your baseboard heaters easily, but can replace all of the parts as long as you have the back piece and the clips.
NeatHeat covers can be cut easily if the pieces are too long using a hack saw or chop saw, and pieces that are too short can be attached together using a splice plate. To top it off, there are inside corner pieces that can be used to preserve the continuity of the system and end caps complete the system.
Baseboard Covers that Look Good and are Easy to Install
If the floor is installed after the baseboard and the end caps are too tall, the bottom can be scored and snapped off for your convenience. If you want to clean off the covers, all you have to do is pop off the parts and use household cleaners to do the job, which can take minutes.
Likewise, painting involves something as simple as a spray paint can used for polymers that can be acquired at your average hardware store. The magic is that the covers are made of a composite polymer, designed specifically to never rust, chip, dent, yellow, fade in color, or melt or offset gas well below the temperatures of the house.
With NeatHeat, you get the best possible baseboard covers that look good and provide you with the best possible solution. To learn more about getting the right baseboard covers that look good through NeatHeat, click here.